We are pleased to invite you to take part in The Citizen Entrepreneurship Competition which will start on July 17th, 2023!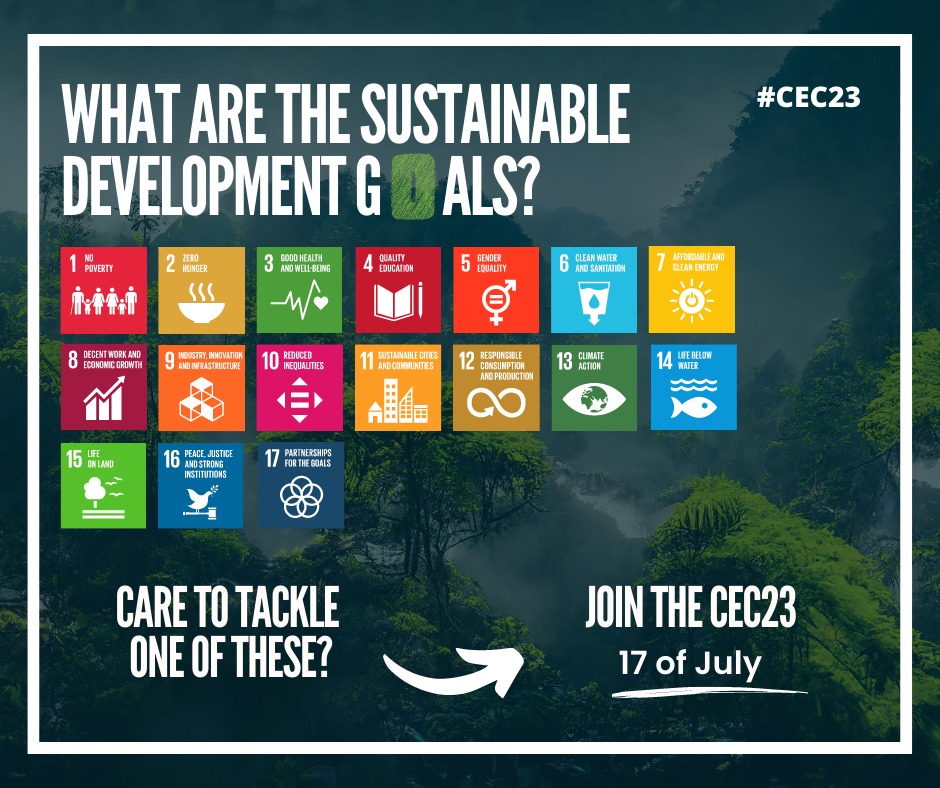 If you are interested in entrepreneurship or making a positive change- you are in the right place! You can take part in a very important competition!
The Citizen Entrepreneurship Competition (CEC) is a part of the Entrepreneurship Campus and was initiated to empower entrepreneurs all around the world to create innovative answers to global and/or community challenges and to engage in a more peaceful and sustainable world.
You are invited to submit your innovative ideas and projects with a societal impact, which champion and implement one or more of the 17 Sustainable Development Goals (SDGs). The SDGs and 169 related targets address the most important social, economic, environmental, health and governmental challenges of our time.
Find out more on this year's competition at Citizen Entrepreneurship Competition and at the Entrepreneuership Campus website.
Get ready to enter your creative ideas and projects regarding the 17 SDGs soon!
Stay tuned for more updates!